Adobe Illustrator CC Tutorial using shapes along with warp effects.
In this beginner Adobe Illustrator CC tutorial we will be going through a simple process of building using shapes, warp effects, and pathfinder. We will also add shadows using positive and negative offset paths. In this easy to follow tutorial we will be going through our resource anchor point guide to build our logo.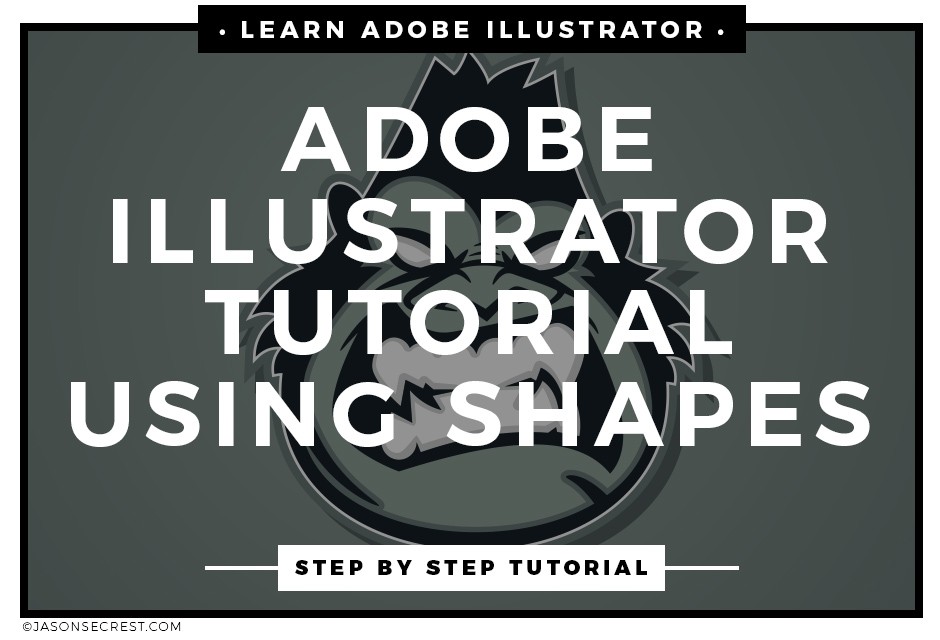 Anchor Point Guides
Anchor point guides are designed to make life easier as you are learning where to place anchors while using the pen tool and how to adjust handles using the direct selection tool.
Using Shapes
We will be using a 2 step approach to using the shapes. The first is using basic circles and rectangles to just get down some basic shape. We will then be using warp effects to modify the shape.
Warp Effects
A great way of using shapes is to use them as a base shape and then modify and customize using the Warp Effects. This will give you a wide range of shapes to use in your designs.
Adobe Illustrator CC Tutorial using Shapes

Using Resource Folder
1. Place the anchor point guide into NEW illustrator document and scale to fit the 5″x 5″ artboard. In your layers menu select Template Layer. Create a New layer ABOVE IT for inking.
Using Warp Effects
2. We will be using effects – warp – bulge. Make sure to turn off the bend right away as well as turn on the preview. After completing the effect remember to Expand Appearance to complete the warp effect.
Custom Brushes
3. Add OUR custom brushes library to create variation in your lines. Expand the lines and use the eraser tool to erase overlapping or unwanted lines. Unite brushes in pathfinder panel.
Using Offset Paths
4. We will be adding on multiple offset paths to our logo. We have 2 offset paths on the background head shape. We also have -0.05 offset paths on the face and teeth. Teeth Offset Paths are not shown in video.