Adobe Illustrator CC Tutorial using Variable Width Profiles and the Width Tool.
In this step by step Adobe Illustrator CC tutorial we will be going through a simple process of inking and adding line variation using a different process through the stroke panel. We will also add flat colors and shadows using Live Paint and Offset Paths.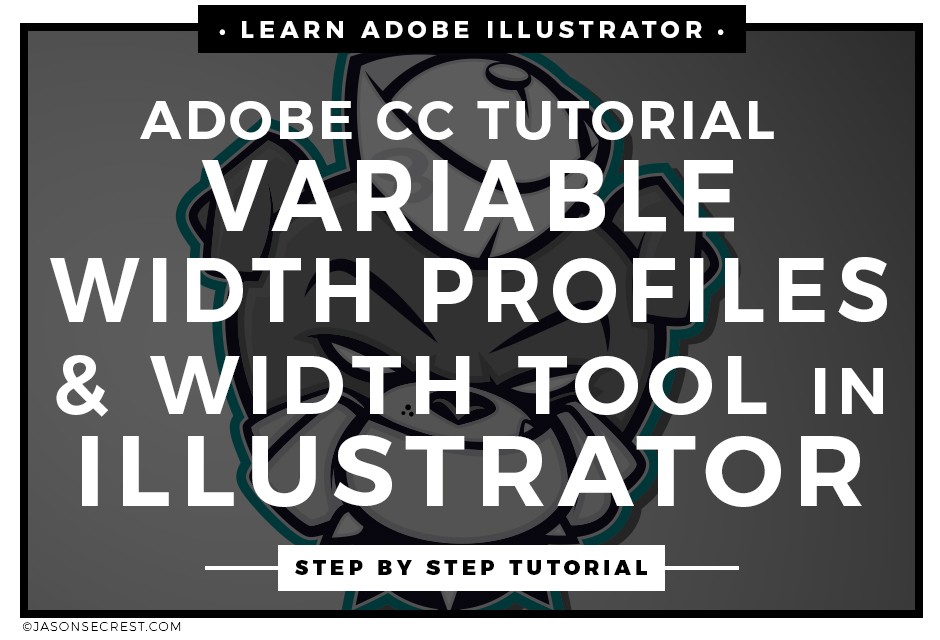 Anchor Point Guides
Anchor point guides are designed to make life easier as you are learning where to place anchors while using the pen tool and how to adjust handles using the direct selection tool.
Using Width Tool
We will still be place down our lines using shapes and the pen tool. In the Stroke Panel(Window) you can control the Width Profile using their presets or create your own in the same shapes as our cartoon brushes.
Variable Width Profiles
Using Width Profiles and the Width Tool will be another option when inking your designs. You will have more control over the placement of your line variation using this method compared to our brushes.
Variable Width Profile and Tool Tutorial

Using Resource Folder
1. Place the anchor point guide into NEW illustrator document and scale to fit the 5″x 5″ artboard. In your layers menu select Template Layer. Create a New layer ABOVE IT for inking.
Width Tool
2. Select the stroke of hover above it. Look for the existing marker for the width profile if you used an existing preset or have above where you would like to add thicker or thinner variation. Slowly drag out.
Variable Width Profiles
3. Open the Stroke Panel (Window- Stroke) You can also use the Variable Width area in the control panel. Use the presets or create your own by using the Width Tool. In the Variable Width Profile you can Save the Profile.
Adding Negative Offset Paths
4. Select each color with the Magic Wand Tool. Object- Path- Offset Path. Each color has been selected and then added a negative (-0.05) offset path. Adding the negative will bring the path to the inside. Switch the new shape to a lighter value.