Adobe Illustrator Tutorial using Shapes
In this easy to follow Illustrator Tutorial using Shapes, we will be going through step by step to build our character and practice using ellipses, pen, and the scissor tool. We will be adding flat color using the Live Paint feature, halftone fill effects, and offset paths to complete our easy cartoon character.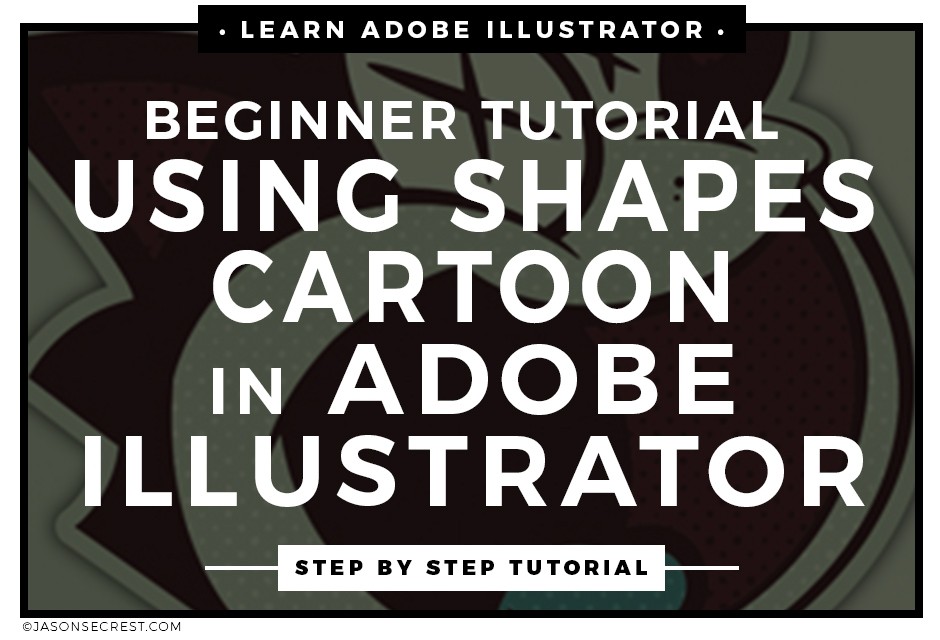 Building using Shapes
Shapes are a great way of building your characters especially as you gain experience with blend, warp, shape builder, and pathfinder to create unique shapes.
Scissor Tool
We will be cutting our shapes by using the scissor tool to control our strokes and where are cartoon brushes will be added.
Halftone
We will be applying basic patterns from the pattern menu to our character above the flat color layer.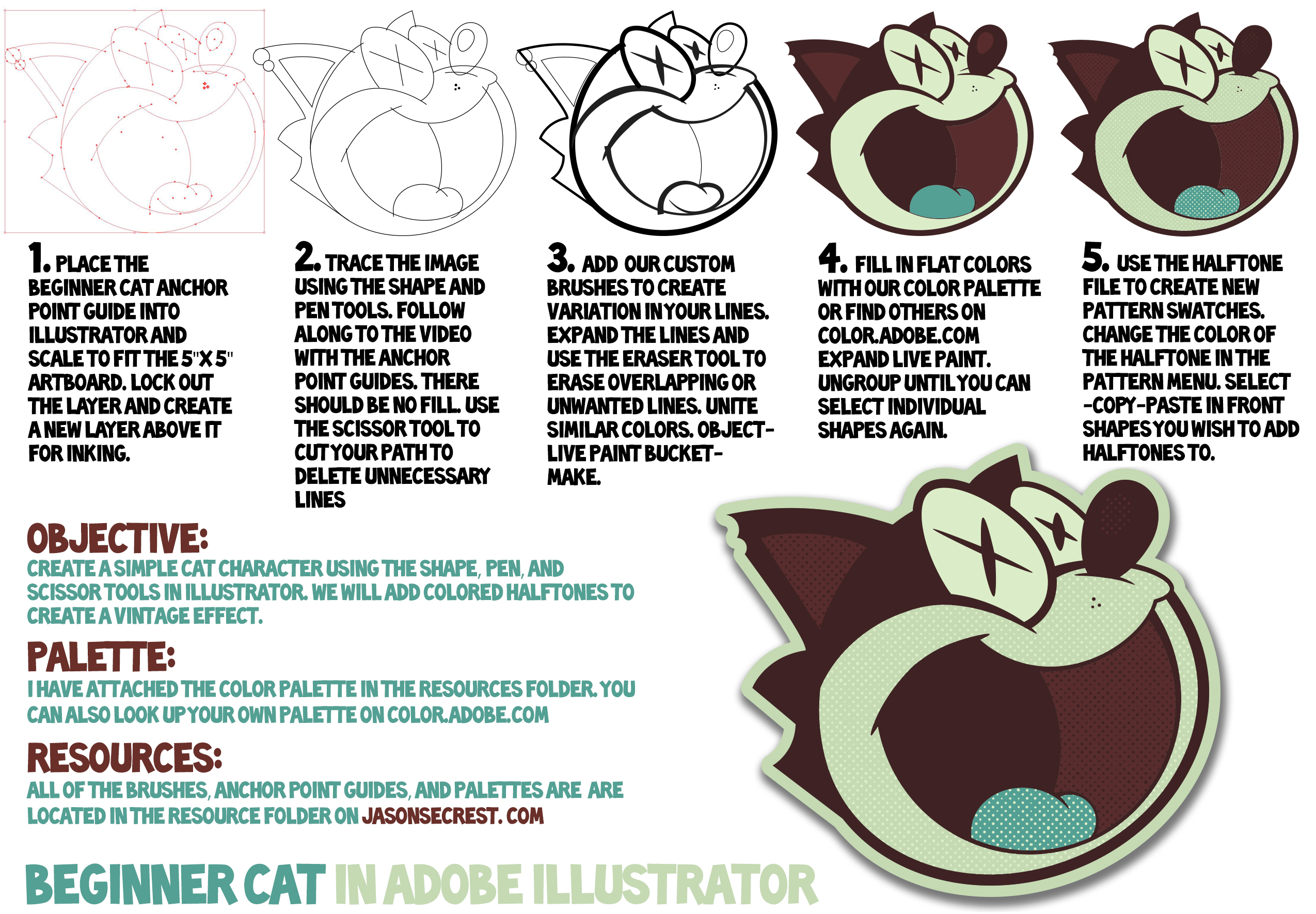 Adding on Line Variation using Cartoon Brushes
You will have more control over the placement and width of each of your lines using the Cartoon Brushes. The process will be a combination of using the Brushes to get down the initial thickness and stroke width. The second step will be modifying the placement of the variation using the so we can edit later. This 2-Step Process allows for more control over your Line Variation compared to using your Tablet with Pressure.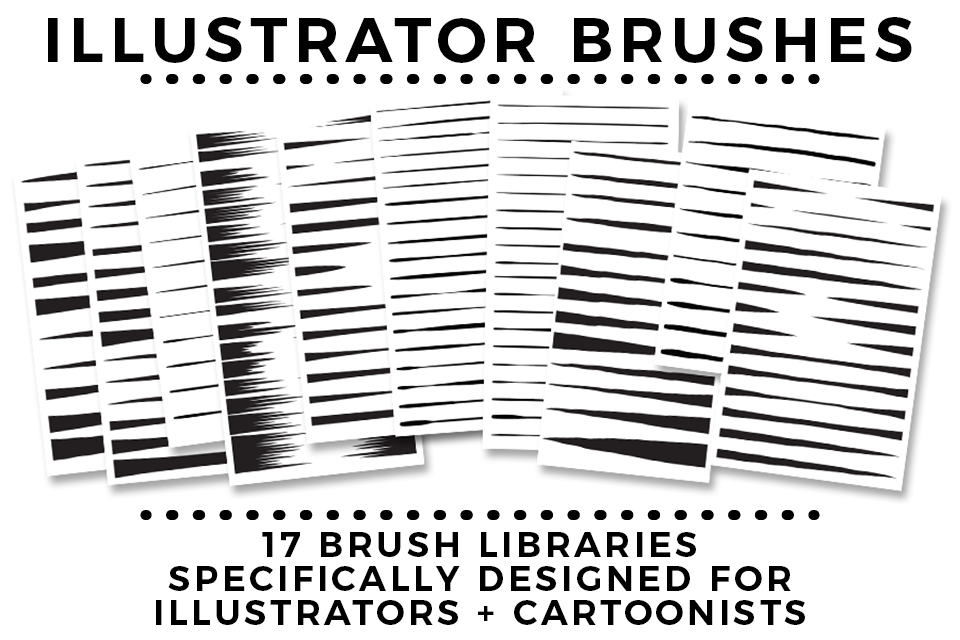 Download Brushes
1. The Direct Download will make it very easy to download the zipped brushes file. Simply Extract All of the contents and follow along with the rest of the video.
Open Other Library
2. In your Brushes Panel, Window – Brushes. In the Bottom Left Hand Corner you will see a Brushes Library icon that looks like books. Click on it and scroll down to Other Library. Open Brush Library from folder.
Adding Line Weight
3. Depending on your own Style or preference, I would recommend adding a little more line weight to your artwork. The mistake I see a lot of beginners make is keeping the line weight at 1pt.
Cartoon Brushes
4. We have 17 Brush Libraries in our folder. You can use any one of them during this tutorial. All you have to do is line up the thin edge which will be floating in space. The Thick ends will represent our values which will be merging into other areas and strokes.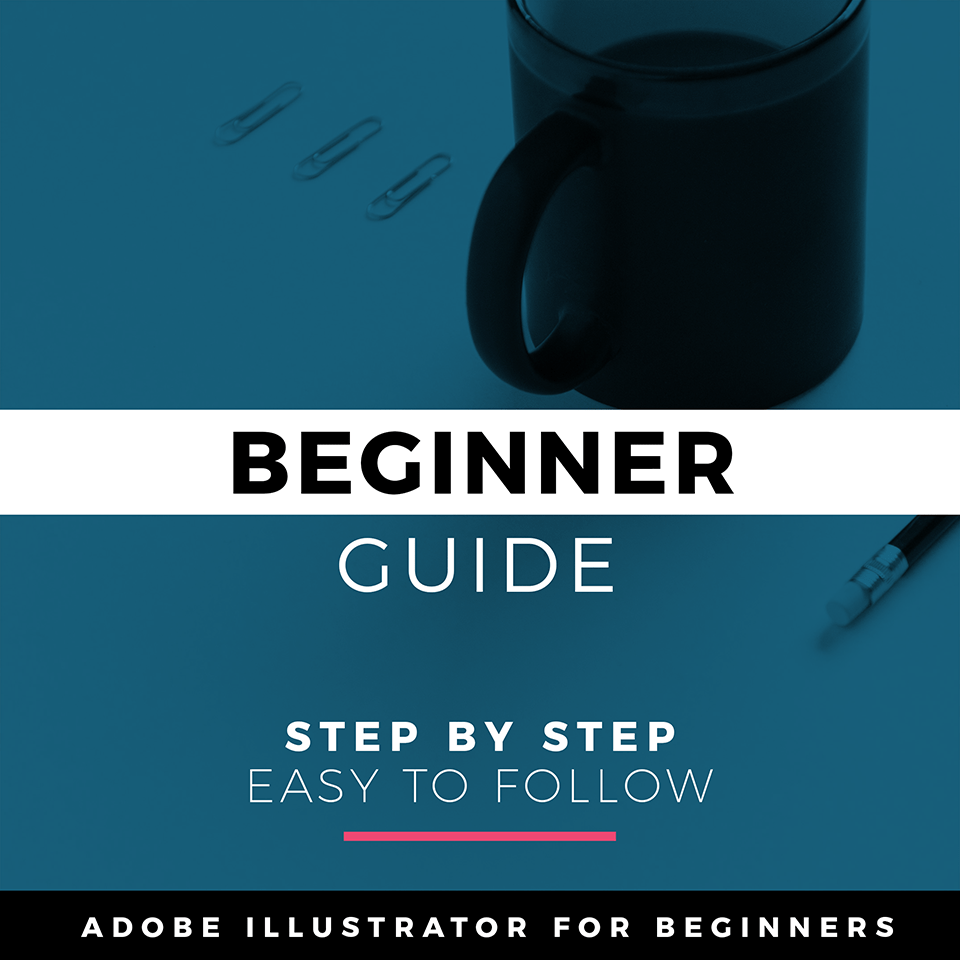 STEP #1: Follow Along to our Free Beginner Guide + Tutorials. This is a great place to start if you are New to the Website or Adobe Illustrator.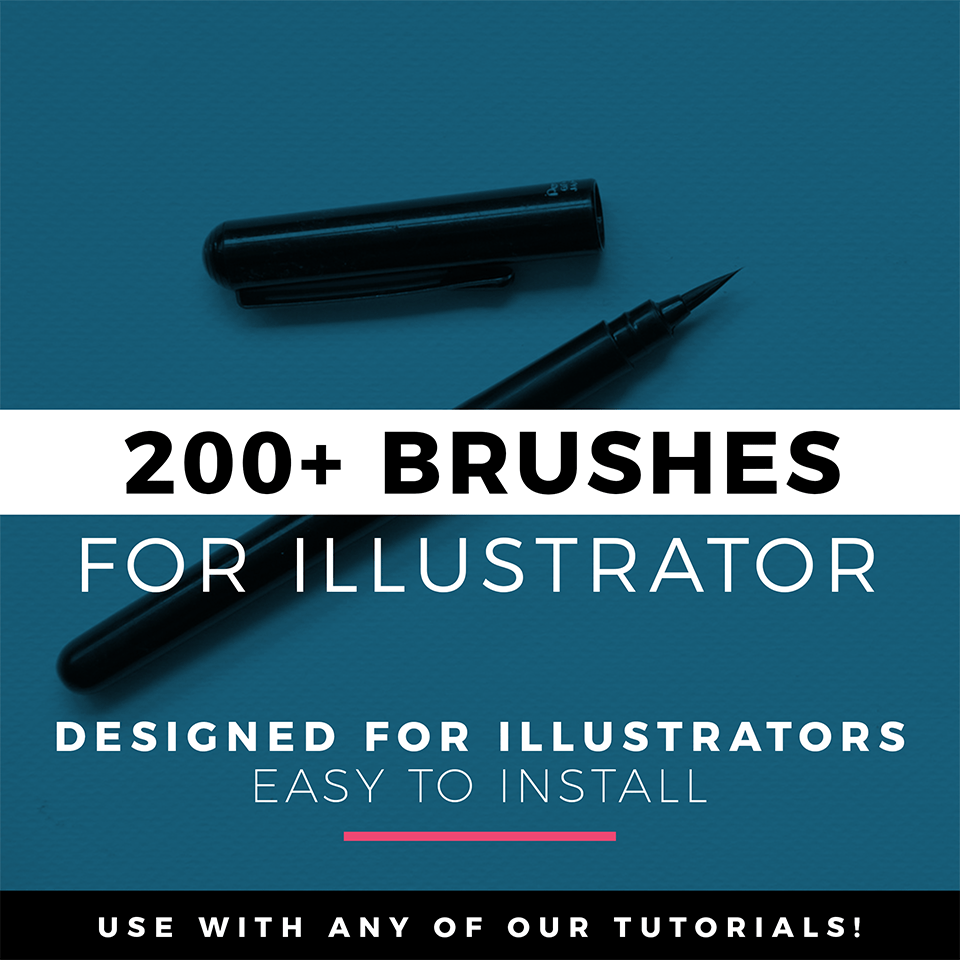 STEP #2:  Our Tutorials use our Brushes quite a bit during the Line Variation and Editing steps. You can Download + Install our Cartoon Brushes to follow along.