This is the first of our Drawing for Illustrator series using a tablet to start from the initial sketch before we bring it over into Adobe Illustrator. Adobe Illustrator from Sketch will start from a traced stock image. This will be for those who just opened up their tablet and are looking to gain a little more practice getting down your lines. We are just kicking off this series and new playlist so we are starting from square one as we ramp up into more freehand sketching and drawing tutorials.
There is a bit of an awkward phase when you get your tablet, especially if you are not using a display tablet such as a Cintiq. I am using a 15 year old Intuos model 3 which would be consistent with a lot of the models under $100 that many beginners would be using.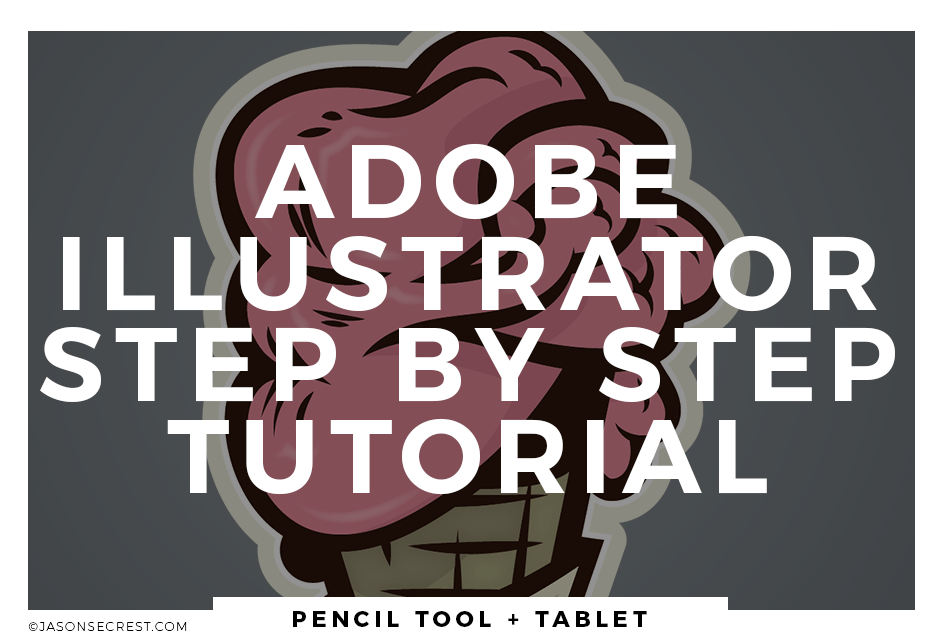 There is an awkward blind contour feeling with the non-display tablets. The process we are showing you will work for tracing as well as when we move away from tracing to draw from a reference. The goal is to get more confidence with where you cursor is and how it applies to getting your lines down.
Using a photo reference and pulling away from it as we adjust the opacity down from 50%-33%-16% after each step. I use stock images as a reference or starting point and then move away from the initial image to fit what I am looking for. This will be more obvious when stock images don't match your desired look/design.
We are starting with a thick brush as we are zoomed out and we will shrink the brush as we zoom in and get more comfortable and confident with the lines we are drawing. The thicker brush will allow you to see the initial phases as we are fully zoomed out at 100%.
Tablet Settings
Follow the direction on your tablet for how to install the drivers and set up first. Look for their Properties or Settings. Most of the tablet settings that I can adjust have been turned off or disabled. All of the short cuts will come from the keyboard shortcuts for Illustrator not the tablet. If you have a rather large tablet that you can't reach your keyboard then I would set up your Express keys.
Brush Settings
Once you have installed the driver, Photoshop will automatically read your tablet and convert your brushes to pressure once it recognizes your tablet pen on the tablet. There are buttons at the top control panel that you can control with pressure the opacity and flow. Any brush can be used- just click shape dynamics in the brush setting and play around with the control panel brushes. This is all personal preference.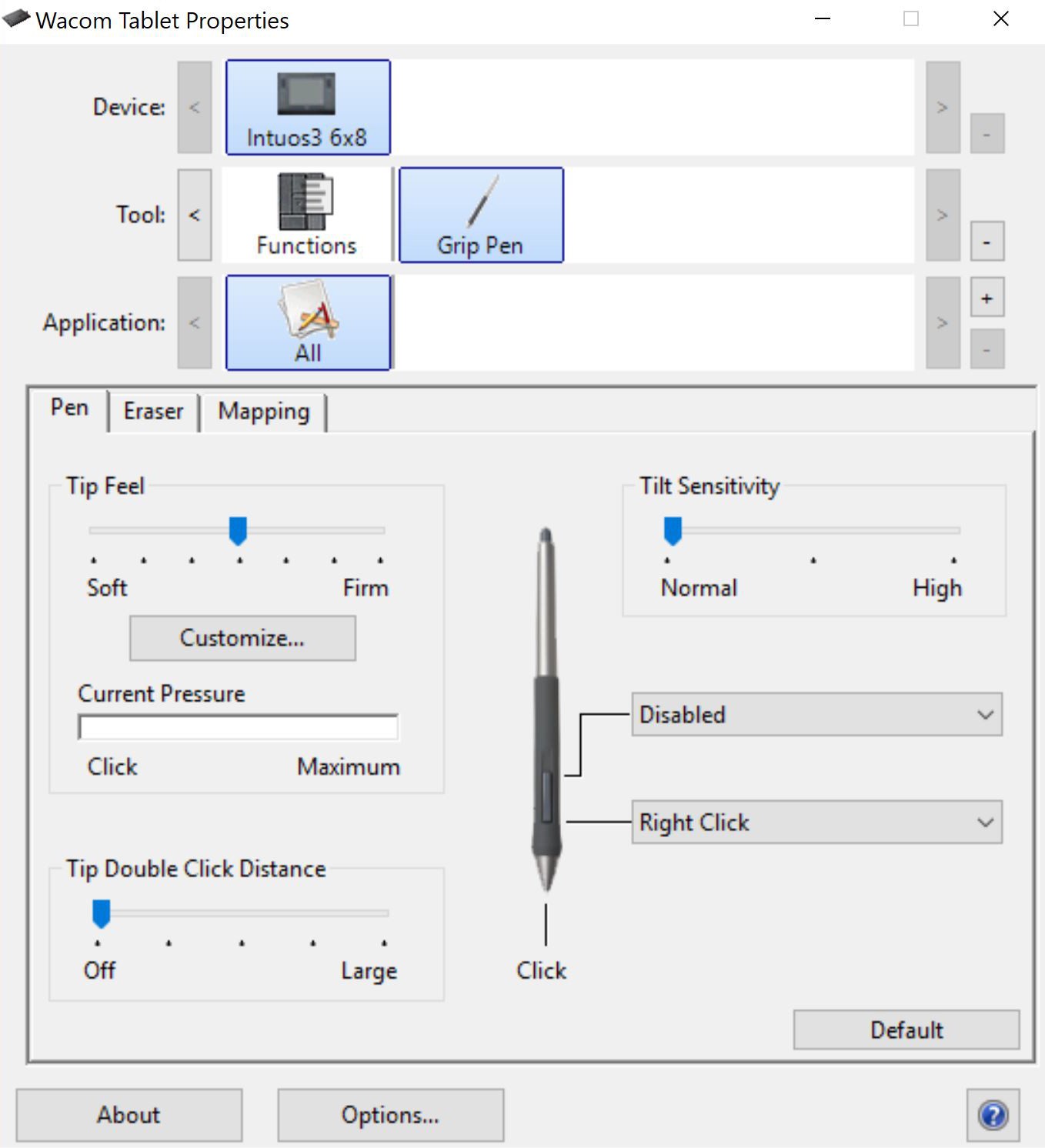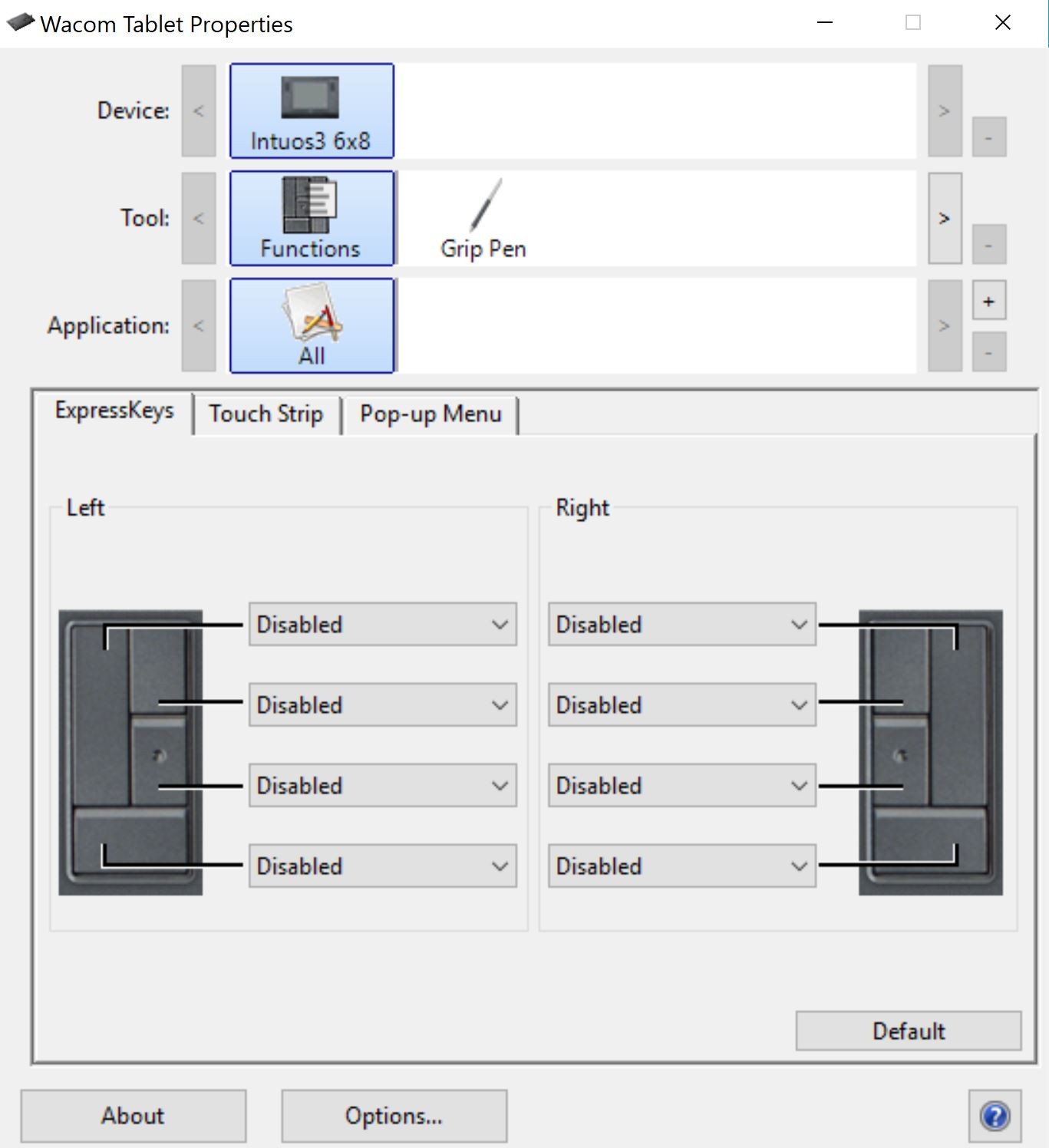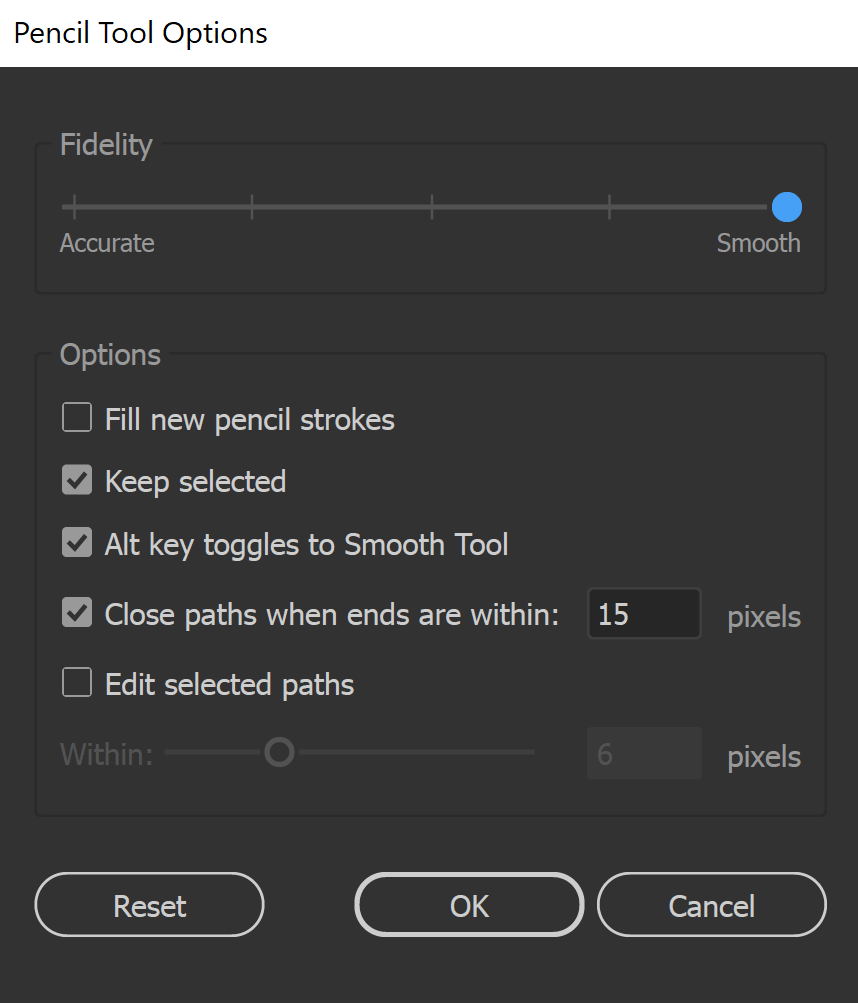 Adding on Line Variation using Cartoon Brushes
You will have more control over the placement and width of each of your lines using the Cartoon Brushes. The process will be a combination of using the Brushes to get down the initial thickness and stroke width. The second step will be modifying the placement of the variation using the so we can edit later. This 2-Step Process allows for more control over your Line Variation compared to using your Tablet with Pressure.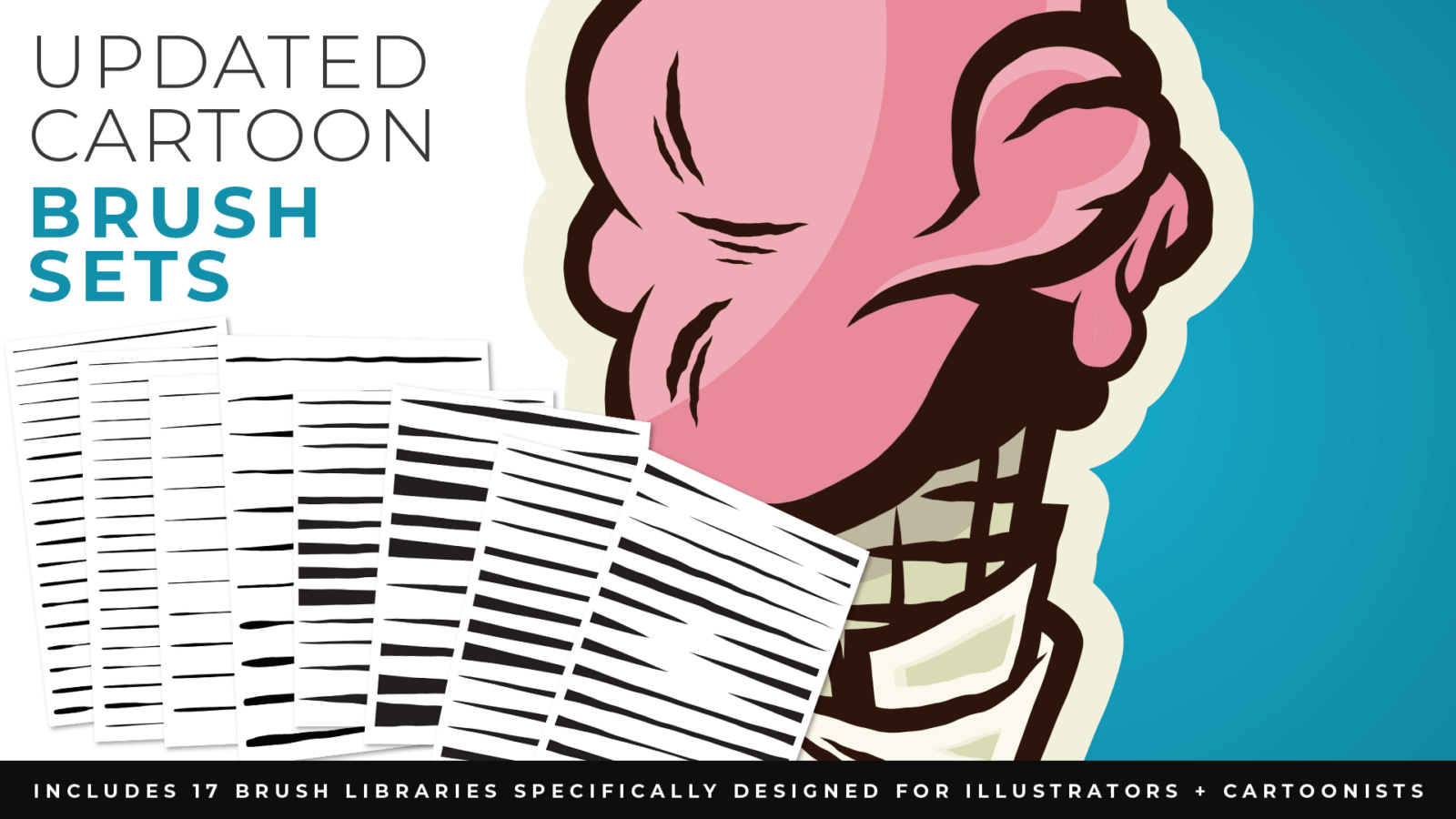 Download Brushes
1. The Direct Download will make it very easy to download the zipped brushes file. Simply Extract All of the contents and follow along with the rest of the video.
Open Other Library
2. In your Brushes Panel, Window – Brushes. In the Bottom Left Hand Corner you will see a Brushes Library icon that looks like books. Click on it and scroll down to Other Library. Open Brush Library from folder.
Adding Line Weight
3. Depending on your own Style or preference, I would recommend adding a little more line weight to your artwork. The mistake I see a lot of beginners make is keeping the line weight at 1pt.
Cartoon Brushes
4. We have 17 Brush Libraries in our folder. You can use any one of them during this tutorial. All you have to do is line up the thin edge which will be floating in space. The Thick ends will represent our values which will be merging into other areas and strokes.
Coloring in Adobe Illustrator
Open the Swatch Window. On the bottom left hand corner you will see the Open Swatch Libraries icon. At the bottom of the drop-down menu you will see Open Other Library. Go to our resource folder in the Color Palettes folder to Open ASE files. The ASE files have been created to make your life easier while going through the Challenge Series. Once you open the Library- click on the folder icon next to the swatches to move them from the library to the swatches.
Live Paint
One of the easiest and fastest ways of filling in your color is through Live Paint. Live Paint is a part of the Shape Builder Tools which builds the shapes in the exact shape you need it without having to use pathfinder. Once you are in Live Paint just point and click to create new shapes.
Advanced Coloring
If you are enjoying our Step by Step and Active Learning curriculum, I would consider the Tutorials + Challenges . This will give you access to the Full-Length Tutorials and Challenges including the Coloring and Value Steps.
(New) Active Learning
Well this is going to be awkward. I have been publishing (NEW) step by step content over the last year on our Teachable site. Our Premium Plus is all our (NEW) Tutorials + Challenges + Workflows, which is our library of 100+ Active Learning Tutorials + Pro Series.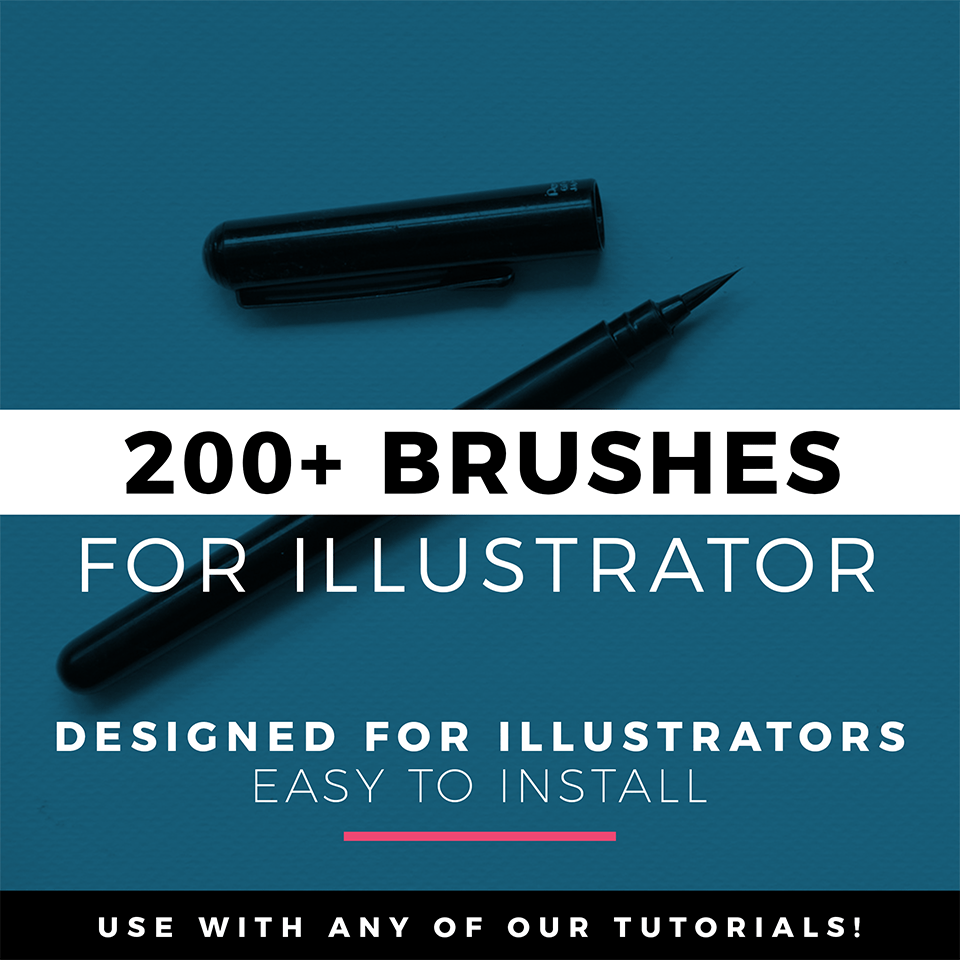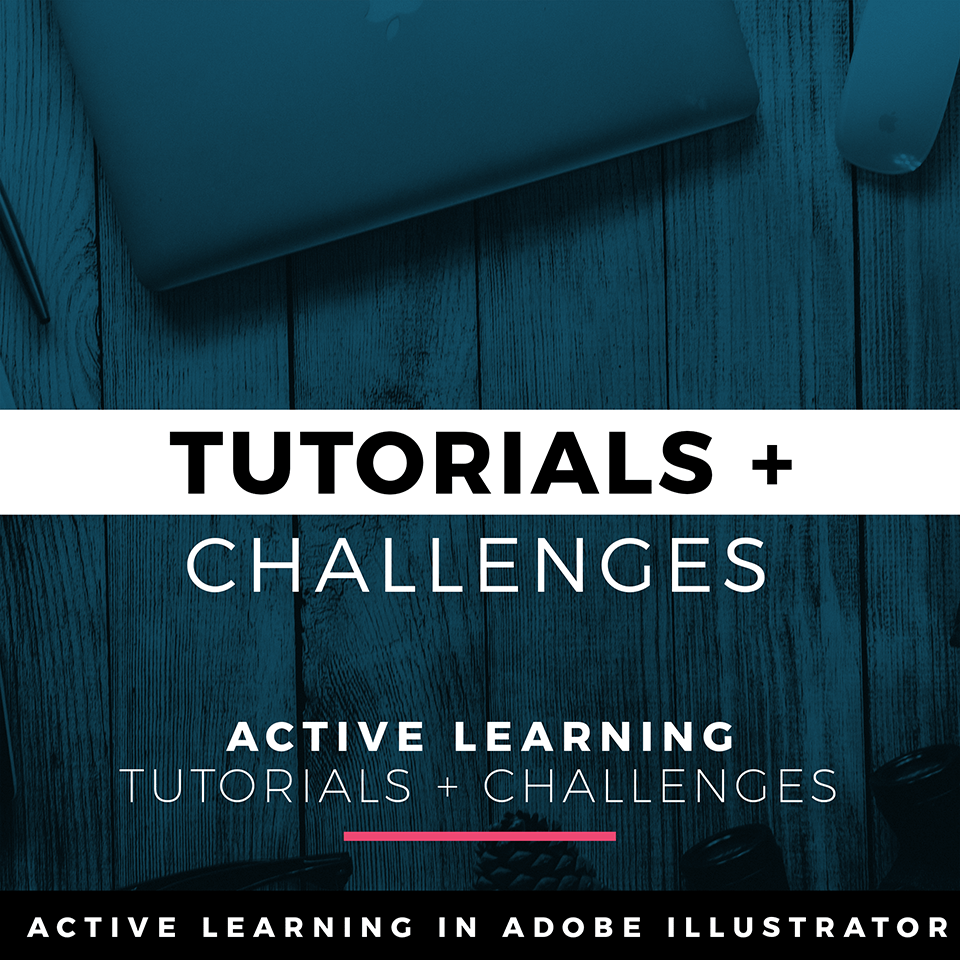 Follow Along to more Step by Step
Tutorials and Challenges
on the Website. These will focus on Building, Adding Brushes and Basic Coloring.