Adobe Illustrator CC Tutorial using shapes along with shape builder, pathfinder, and offset paths.
In this easy beginner Adobe Illustrator CC shapes tutorial we will be going through a simple process of building and coloring using shapes. In this easy to follow tutorial we will be going through our resource anchor point guide to build our character and practice using shapes, round corners, shape builder, and the align panel.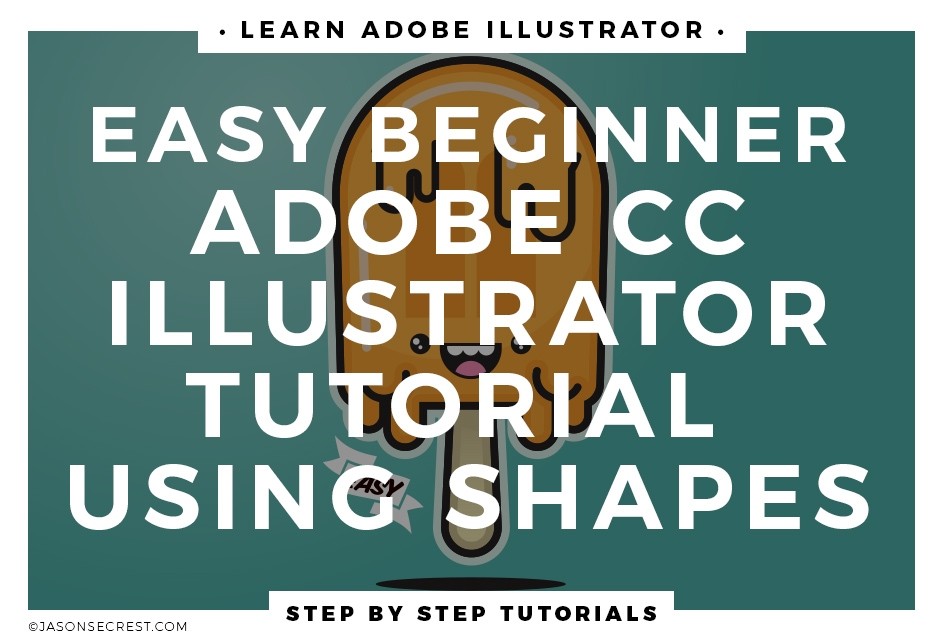 Building with Shapes
Shapes are an easy an effective way of building in Illustrator. Align ellipse and rectangles shapes with our resource anchor point guide. Use the align panel to align to selection and artboard to make symmetrical designs.
Round Corners
One of the coolest features to roll out in recent years. Select the corners you want to round and drag in using your white arrow. If you are using older versions of Ai this will be and stylize effect-round corners.
Shape Builder
Shape builder will be a new favorite, especially if you are struggling with pathfinder. Drag through the shapes you want to combine into a new shape and hold alt-option to subtract shapes.
Easy Beginner Tutorial using Shapes
Beginner Tips: Pathfinder
Pathfinder Minus Front
1. Have 2 overlapping shapes selected. One shape will be in the front and this is the cut away shape. (I colored this one garbage green since it will be trashed after we click minus front). (Use fills only)
Shape Builder (alt/option) Delete
2. Have 2 overlapping shapes selected and click the Shape Builder tool. Hold down alt/option and click on areas you wish to be deleted. Wait for the shape to grey out. (Use fills only)
Pathfinder Unite
3. Have 2 or more overlapping shapes selected and click on the pathfinder unite button. The 2 shapes will merge together. (Use fills only)
Shape Builder- Combine Shapes
4. Have 2 or more shapes selected and then click on the shape builder tool. Click, Hold and drag across the shapes you wish to combine. Do NOT hold down alt/option.
Coloring in Adobe Illustrator
Open the Swatch Window. On the bottom left hand corner you will see the Open Swatch Libraries icon. At the bottom of the drop-down menu you will see Open Other Library. Go to our resource folder in the Color Palettes folder to Open ASE files. The ASE files have been created to make your life easier while going through the Challenge Series. Once you open the Library- click on the folder icon next to the swatches to move them from the library to the swatches.
Live Paint
One of the easiest and fastest ways of filling in your color is through Live Paint. Live Paint is a part of the Shape Builder Tools which builds the shapes in the exact shape you need it without having to use pathfinder. Once you are in Live Paint just point and click to create new shapes.
Advanced Coloring
If you are enjoying our Step by Step and Active Learning curriculum, I would consider the Tutorials + Challenges . This will give you access to the Full-Length Tutorials and Challenges including the Coloring and Value Steps.
(New) Active Learning
Well this is going to be awkward. I have been publishing (NEW) step by step content over the last year on our Teachable site. Our Premium Plus is all our (NEW) Tutorials + Challenges + Workflows, which is our library of 100+ Active Learning Tutorials + Pro Series.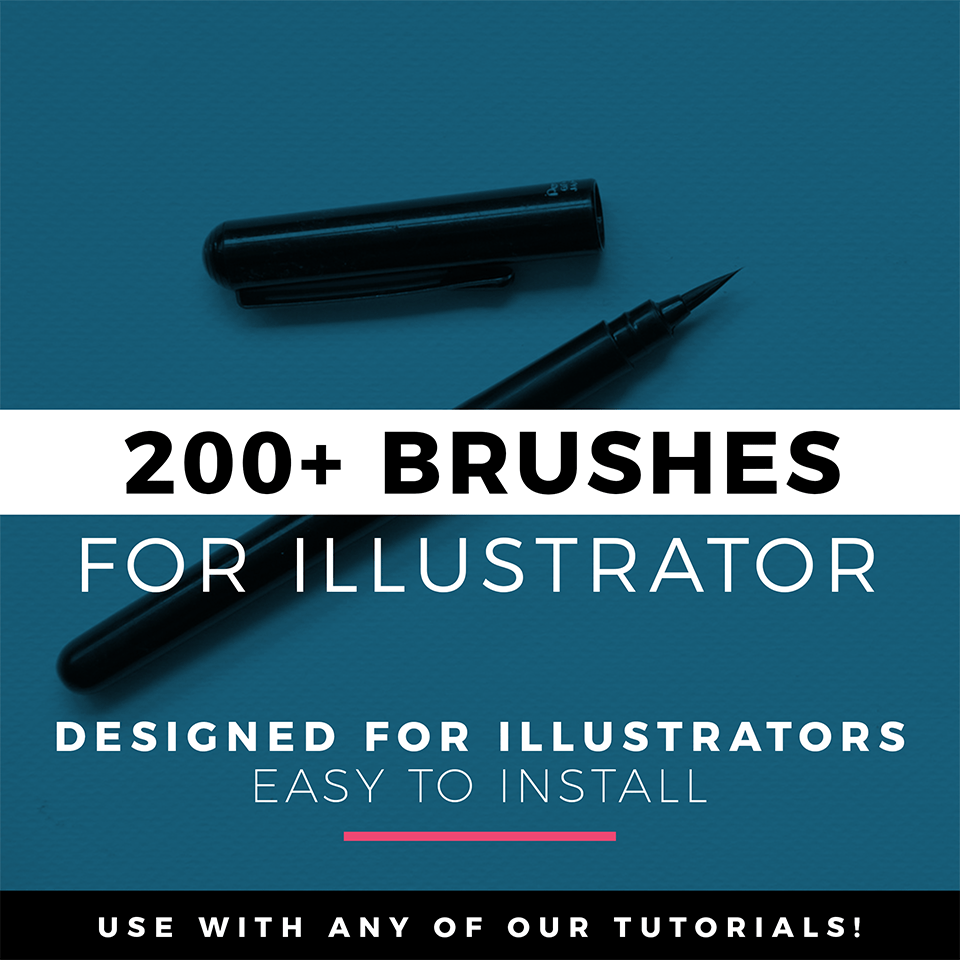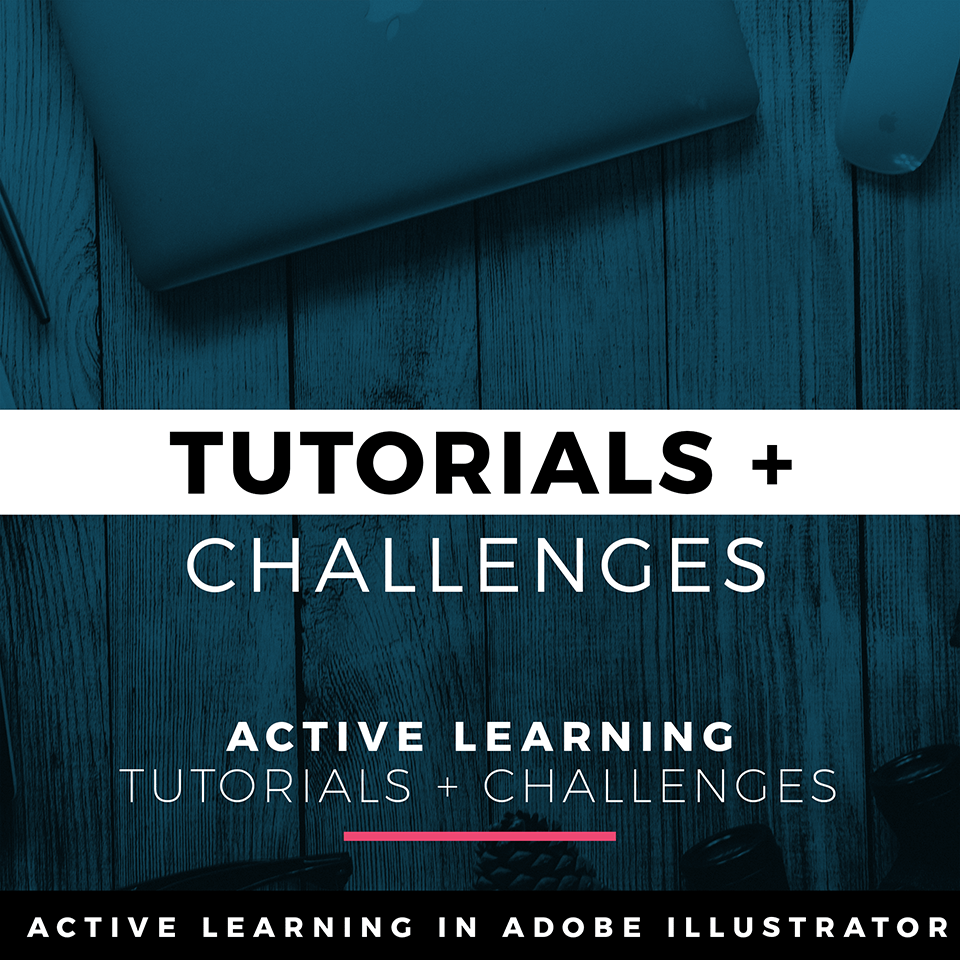 Follow Along to more Step by Step
Tutorials and Challenges
on the Website. These will focus on Building, Adding Brushes and Basic Coloring.