Adobe Illustrator Tutorial for Beginners
In this Beginner Adobe Illustrator Tutorial, we will be focusing on the beginner using shapes. In this his tutorial we will be going through a simple process of building, aligning and coloring using shapes. We will be going through our resource anchor point guide to build our character and practice using shapes, round corners, shape builder, and the align panel. Looking to Follow Along? Download Brushes, Textures + Tutorial Resources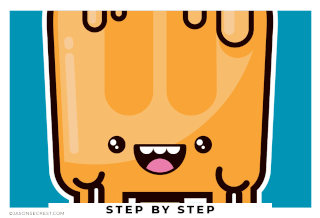 Building with Shapes
Shapes are an easy an effective way of building in Illustrator. Align ellipse and rectangles shapes with our resource anchor point guide. Use the align panel to align to selection and artboard to make symmetrical designs.
Round Corners
One of the coolest features to roll out in recent years. Select the corners you want to round and drag in using your white arrow. If you are using older versions of Ai this will be and stylize effect-round corners.
Shape Builder
Shape builder will be a new favorite, especially if you are struggling with pathfinder. Drag through the shapes you want to combine into a new shape and hold alt-option to subtract shapes.
Pathfinder Minus Front
1. Have 2 overlapping shapes selected. One shape will be in the front and this is the cut away shape. (I colored this one garbage green since it will be trashed after we click minus front). (Use fills only)
Shape Builder (alt/option) Delete
2. Have 2 overlapping shapes selected and click the Shape Builder tool. Hold down alt/option and click on areas you wish to be deleted. Wait for the shape to grey out. (Use fills only)
Pathfinder Unite
3. Have 2 or more overlapping shapes selected and click on the pathfinder unite button. The 2 shapes will merge together. (Use fills only)
Shape Builder- Combine Shapes
4. Have 2 or more shapes selected and then click on the shape builder tool. Click, Hold and drag across the shapes you wish to combine. Do NOT hold down alt/option.
Textures Folder
1. Download Textures Folder. Textures are in our Illustrator Resources Bundle.
Extract All
2. The Adobe Illustrator Textures will come as a zipped folder. You will need to Extract All before using in Adobe Illustrator.
File - Place
3. Just like we did for the Anchor Point Guide, you will need to place the BMP Texture in to the Artboard.
Scale to Fit + Color
4. Scale to Fit the Texture using Transform Panel. Change Color using Swatches or play around with Layer Blending modes.
How to Color in Adobe Illustrator
One of the easiest and fastest ways of filling in your color is through Live Paint. Live Paint Bucket is a part of the Shape Builder Tools which builds the shapes in the exact shape you need it. Select All. Go up to Object - Live Paint - Make. If you have a grayed out Make it simply means you didn't have anything selected. I do recommend Deselecting by clicking on your artboard before clicking on a Color Swatch. *Remember Everything is still Selected so it will Color the Full Selection if you click on a Color Swatch with everything selected. Click on the Live Paint Bucket (K) and Click to Dump Color. It will feel like the Paint Bucket in Adobe Photoshop. Follow Along to more of our 50 Beginner Step by Step Adobe Illustrator Tutorials.
Popular Adobe Illustrator Tutorials
Adobe Illustrator Resources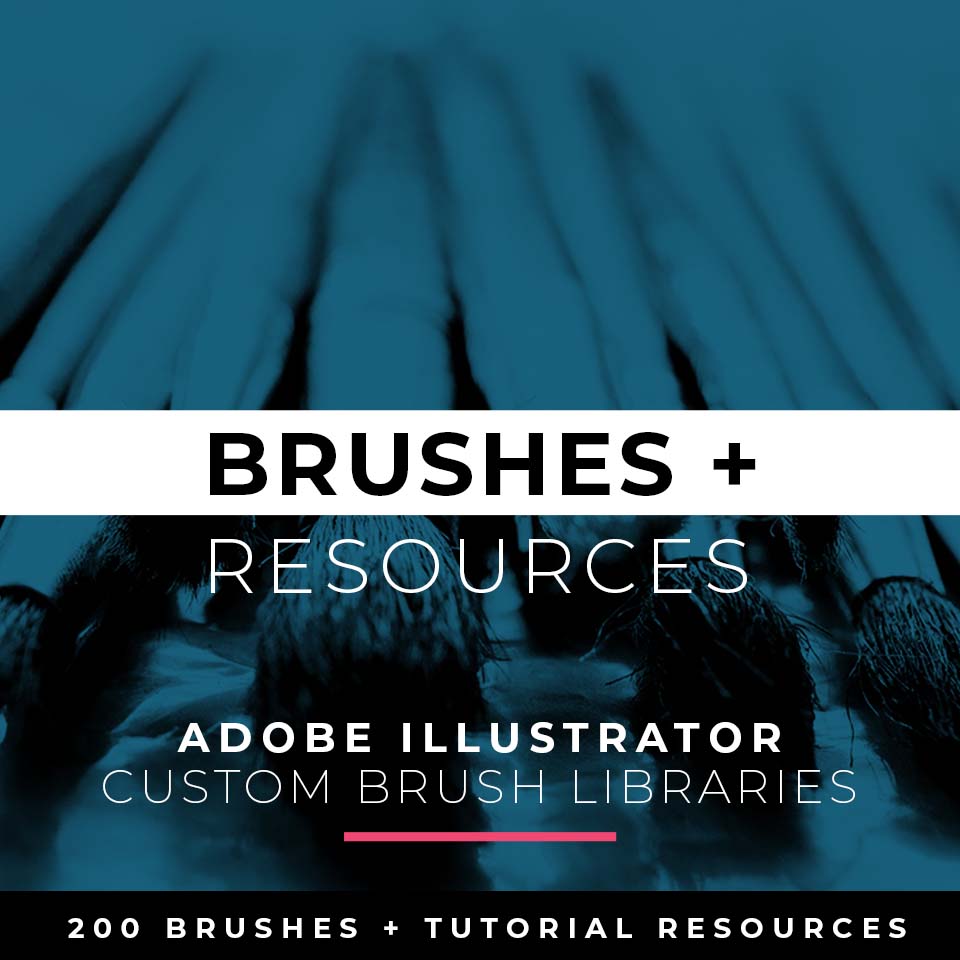 Download our (Updated) 200 Adobe Illustrator Brushes + Resources to Follow Along on YouTube. Many of you are coming from YouTube looking to download our (updated) Adobe Illustrator Brush Libraries. Follow Along to our Beginner Tutorials Playlist or use them with Your Own Artwork. *Our Brushes include the Anchor Point and Tablet Friendly Guides to Follow Along to our 100 Beginner Tutorials Playlist on YouTube. VIEW OUR ADOBE ILLUSTRATOR BRUSHES + RESOURCES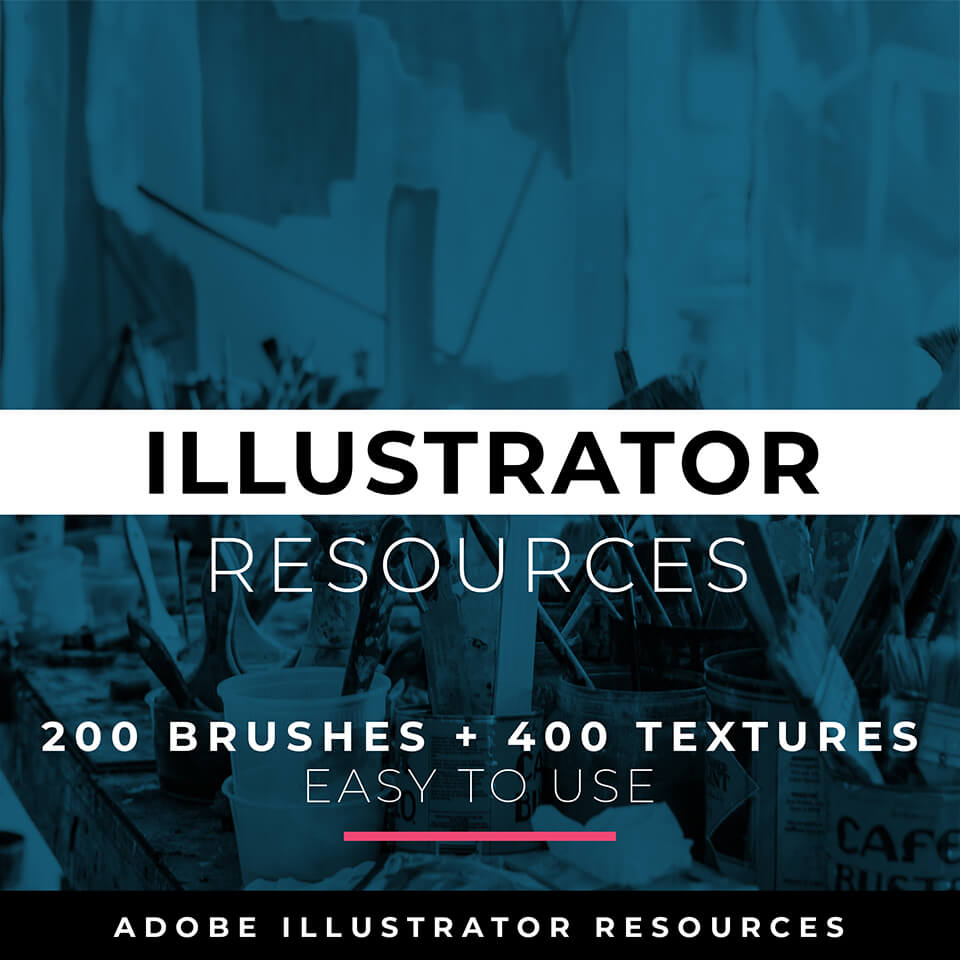 Download our (Full) Adobe Illustrator Resource Bundle of 200 Brushes and 400 Textures to Follow Along on YouTube. If you are looking for our Full Resource Folder with all of the Brushes and Textures. Our Resource Bundle includes our (updated) Brush Libraries and (new) BMP Textures for Adobe Illustrator. *Our Resource Bundle includes the Anchor Point and Tablet Friendly Guides to Follow Along to our 100 Beginner Tutorials Playlist on YouTube. VIEW OUR ADOBE ILLUSTRATOR RESOURCE BUNDLE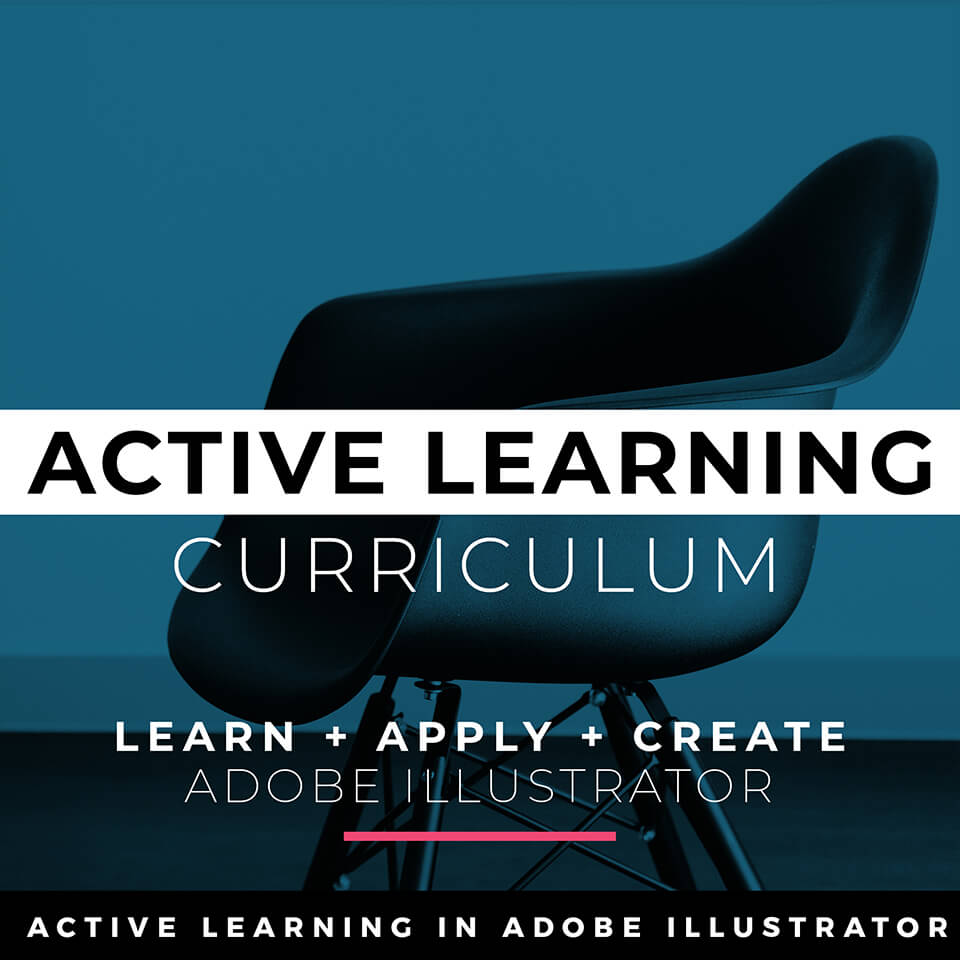 Follow Along with our 100 Full-Length Adobe Illustrator Learning Modules in our Active Learning Curriculum on Teachable. If you are a fan of our YouTube Channel and Step-by-Step Format, there are 100 Full-Length Adobe Illustrator Tutorials, Challenges, and Tool-Based Workflows in our Active Learning Curriculum on Teachable. *Includes our Adobe Illustrator 200 Brushes + 400 Textures as a Getting Started Bonus. VIEW OUR ACTIVE LEARNING CURRICULUM ON TEACHABLE*